2018 PA SENIOR GAMES
FOREVER YOUNG - FOREVER SPORT

Follow the 2018 Games with real-time up-to-date results and schedule changes for both the Keystone State Games Festival of Sports and the Pennsylvania Senior Games by clicking on KSG Live. Click Here for a Direct Link to the KSG LIVE Page.
CHECK-IN: ALL PA SENIOR GAMES athletes will check-in at their prospective sport venue the day of the competition—There will be central registration area this year for PA Senior Games to receive your souvenir t-shirt if you ordered one.
CORNHOLE UPDATE: Due to the possibility of inclement weather tomorrow, cornhole has been moved to Wilkes University McHale Center, 169 S. Main Street, Wilkes-Barre, PA 18701 at 5pm
POWERWALKING UPDATE: The Powerwalking event will continue to take place during the Race Walk event at the track and field competition, BUT if you have a conflict of events or would prefer to participate at an alternate time then we are offering the Powerwalking event on Thursday July 26, 2018 at Kirby Park during the Football / Softball Throw drop in hours of 9am-1pm and 4pm-6pm. This will be a non-judged event, but will be timed. You are to check in at the football / softball throw tent. We are allowing the Thursday Powerwalking Event to also be a walk on event for all.
It's a pleasure to announce that Keystone State Games Inc. will conduct the 2018 Pennsylvania Senior Games this summer in the Greater Luzerne County Area during the week of July 26 - 30, 2018.
Not only will you be able to compete for Gold, Silver and Bronze medals, but the event will also allow athletes the opportunity to qualify for the National Senior Festival which will be hosted in Albuquerque, NM June 14-25, 2019.
Athletes are encouraged to check the website regularly during the summer months for updates to venues and schedules.
We encourage all Seniors interested in the National Senior Festival to check out the latest National Senior Sport rules by visiting the NSGA Website

ELIGIBILITY:
In 2018, the Pennsylvania Senior Games will be open to all states.  Athletes who will be 50 years of age or older as of  December 31, 2018 may participate.  Age groups for NSGA Qualifying Sports are 50-54, 55-59, 60-64, 65-69, 70-74, 75-79, 80-84, 85-89, 90-94, 95-99, and 100+ for both males and females.  All other Sports will have 10 year age divisions.
Open State Policy: The Pennsylvania Senior Games will permit out-of-state residents to participate in the 2018 PSG competition. If an out-of-state resident qualifies for National Senior Games Association (NSGA) competition he/she will not take away qualifying spot from a state resident.  Doubles and mixed doubles teams which have individuals from 2 different states will be considered an out-of state team.  Out-of-state qualifying follows the rules prescribed by the NSGA.

If a (Basketball, Softball, or Volleyball) team from out-of-state qualifies for NSGA competition, that team will not take away a qualifying spot from a Pennsylvania (PA) resident team unless the PA team determines they will not utilize that position.
REGISTRATION: There are two methods to enter the 2018 PA Senior Games: One (1), mail the entry form with payment to the KSG Office OR via On-Line Registration.
REGISTRATION DEADLINE: Mail-in Applications must be postmarked by July 8, 2018. Online Registration will remain open until July 15, 2018 unless specifically noted on sport webpage.
COST: Athletes have the OPTION on how to pay for events at the 2018 PA Senior Games.  Option 1—Multi Sport Entry—Athletes pay one fee and choose multiple sports in which to participate.  Option 2—Individual Sport Entry—Athletes may pay for only the sport of their choosing during the Games.
OPTION 1 - MULTI SPORT ENTRY:
Athletes choosing to enter the 2018 PA Senior Games with Option 1 Multi-Sport Entry are eligible to choose from a maximum of 18 events.  Both Track and Swimming will only count as one event each.  If registering online a  representative from the KSG office will contact you to place you in the correct events for track and swimming.
OPTION 2 - INDIVIDUAL SPORT ENTRY:
Athletes may pay for only the sport of their choosing during the Games. Athletes may enter as many sports as desired and pay individually for each sport.
Please click on the sport(s) below for specific sport details, registration information, and to register online for a discounted price.
CLICK HERE FOR DISCOUNT ONLINE T-SHIRT FOR $5.00 ORDER - if you would like to purchase an official Senior Games T-shirt during the Games the cost will be $8.00
CLICK HERE TO DOWNLOAD THE MAIL-IN APPLICATIONS:
PLEASE VIEW GENERAL TENTATIVE SCHEDULE ABOVE OR SPECIFIC SPORT WEBPAGES FOR ACCURATE SCHEDULES AS MANY SCHEDULES HAVE BEEN UPDATED BEYOND THE MAIL-IN APP
OPTION 1 - MULTI SPORT ENTRY APP
OPTION 2 - INDIVIDUAL SPORT ENTRY APP
If mailing an application please send to Keystone State Games, Inc., PO Box 1166, Wilkes-Barre, PA 18703-1166
Please email Mike Galli - PA Senior Games Liason via Email at mike@ksgoffice.com if you have any questions or need support with PA Senior Games as well as with online registration or mail-in registration. The PA Senior Games official summer office hours will begin in June 2018. Prior to June please email or call Mike after 4pm.
ALL PA SENIOR GAMES athletes will check-in at their prospective sport venue the day of the competition—There will be central registration area this year for PA Senior Games to receive your souvenir t-shirt if you ordered one.
T-shirts for those athletes that receive them using OPTION 1 MULTI SPORT registration or PUCHASED a t-shirt individually may do so at the KSG Headquarters: The Woodlands Inn, 1073 PA-315, Wilkes-Barre, PA 18702
Athletes that DO NOT send their MEDICAL RELEASE FORM into the office are to turn it in to the sport leader the day of their FIRST SCHEDULED SPORTING EVENT.
LIKE & FOLLOW US ON FACEBOOK @ksgfestival

Official Facebook page of Keystone Games Festival of Sports
Lots of fun in Northeast PA beyond just the Games!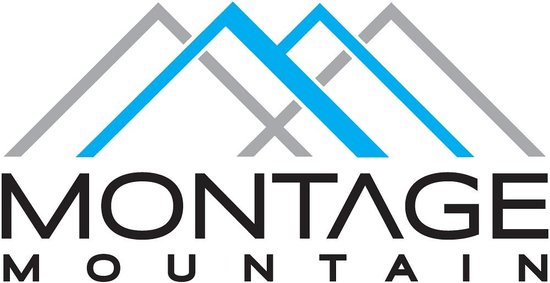 We invite and encourage all participants and their families to visit Montage Water Park during your stay at the Games. For admission discount please click on the following link http://store.montagemountainresorts.com/specialevents/ and use the following Promo Code 15BUCKS
Athlete Reception and Picnic hosted by Montage Mountain
Includes admission to the 2018 Keystone Games Athlete Reception and Picnic with access to the Waterpark at Montage Mountain for participating athletes and affiliated parties on July 27th, from 4pm-7pm only. Not valid any other day. Click the following link for tickets http://store.montagemountainresorts.com/specialevents/
Enjoy America's Pastime and Fireworks during the Games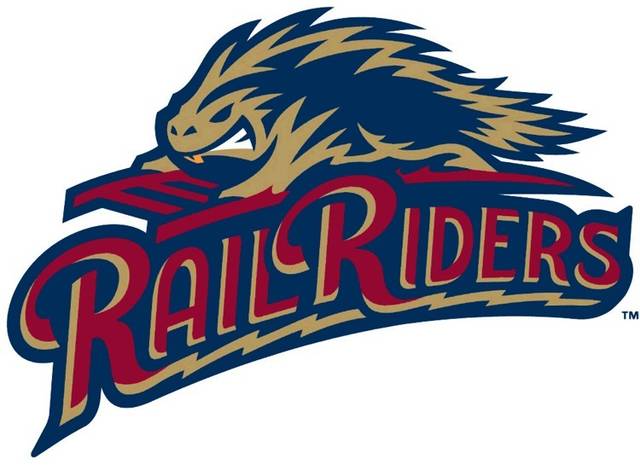 At the conclusion of the 2018 Keystone Games Athlete Reception and Picnic at Montage Water Park there will be the opportunity for you and your family to enjoy America's Pastime by going just down the road to the Railriders (Triple-A Affiliate of the New York Yankees) vs Gwinnett at 7:05 pm.  Fireworks to follow at the conclusion of the game. Ticket information to follow.
KEYSTONE GAMES ACTIVE HOTEL LIST
DOWNLOAD THE HOTEL LIST FILE - UPDATED JULY 19, 2018
It is very important that our athletes that require lodging for the 2018 Summer Games please consider staying at our sponsors/participating hotels to ensure the hotels that are willing to support the games are valued for their dedication to the Keystone State Games and all of our participants!
For the guests to receive the rates listed in the above link, most hotels are asking that they refer to the code Keystone State Games 2018 but several have other codes or have included online links (see Downloaded Hotel List above for more Information).
CAMPING IN THE POCONO MOUNTAINS

Whitewater Challengers Adventure Campground is the perfect place to settle in for the night, before and after your team play. Enjoy our sand volleyball courts, recreation field, free Wi-Fi, cell phone charging stations, camp store, snack bar, showers, and dining services. Camping rate: $7.50 per person/night
TENT RENTALS
Don't have a tent? No worries. Rent one here and we'll even take care of setting it up and taking it down for you. Just bring your sleeping gear.
· Sleeps 4-6 adults comfortably
· Must be reserved in advance (limited tents-reserve early)
· Tent will be set-up before you arrive
Tent Rental Rate: $35.00/tent/night, plus $7.50/person/night for camping
FAMILY-STYLE RAFTING
Does your team have some free time?…join Whitewater Challengers for a day of whitewater rafting. (teams of 20 or more can even get picked-up at any local hotel- must confirm 72hr in advance).
Family-Style whitewater is offered 7 days a week. This trip features real rapids, real adventure and summertime fun, in the Poconos. And if you are new to whitewater rafting this is the perfect trip for first-timers to get their feet wet. (ages 5+) Weekday trips include a complimentary river lunch.
Rafting rate: $35.95 Adult & $30.95 Child plus taxes. (Mention: "Keystone" for your 10% discount)
FOR RESERVATIONS: Call 1-800-443-8554 or
BOOK ON-LINE. Using promo code: Keystone
www.whitewaterchallengers.com
OFFICIAL MEDICAL SERVICES provided by

Keystone State Games Medical Services will be provided by Geisinger at designated areas throughout the 2018 Keystone Games Festival of Sports Competitions. Medical personnel interested in volunteering thier time and services need to fill out the following form: 2018 Keystone Games Medical Staff Information Form
2018 Results, Schedules, and Updates (including weather delays / replays) will be found on KSG LIVE - Click here to go directly to KSG LIVE website - Site will be activated the week of the Games.

We encourage All of our athletes to be mindful of the weather. The forecast is hot and humid and that could cause scattered thunderstorms with lightning. If weather causes a delay, coaches will be notified and updated schedules will be found on KSG LIVE.
Download the Heat-Related Illnesses
Download Heat Tips for Safe Exercise in the Heat
Download the PIAA Lightning Safety Powerpoint