2018 KEYSTONE GAMES FESTIVAL OF SPORTS
SPORTS FOR EVERYONE

Follow the 2018 Games with real-time up-to-date results and schedule changes for both the Keystone State Games Festival of Sports and the Pennsylvania Senior Games by clicking on KSG Live. Click Here for a Direct Link to the KSG LIVE Page.
2018 Summer Games Sport & General Information:
The 37th Annual 2018 Keystone State Games Festival of Sports are taking place throughout Luzerne County during the week of July 25 - 30, 2018. Since its inception in 1981 Keystone State Games, Inc. has attracted over 500,000 participants of various age groups into their events. 
The Keystone State Games, modeled after the Olympic Games, are PA's largest annually held multi-sport competitions providing Pennsylvania's amateur athletes an opportunity to compete against athletes from throughout the Commonwealth and beyond in a festival atmosphere that promotes all of the positive aspects of amateur sports.
The Keystone State Games staff can be reached by clicking on the following link - CLICK HERE for a listing of KSG Staff and Contact Information
DOWNLOAD KEYSTONE GAMES GENERAL SPORTS SCHEDULE AS OF JULY 6, 2018 - CHECK FOR UPDATES AS THE GAMES GET CLOSER
LIKE & FOLLOW US ON FACEBOOK @ksgfestival

Official Facebook page of Keystone Games Festival of Sports
2018 SUMMER GAMES SPORTS:
Please click on the sport(s) below for specific sport details and registration information - Check regularly before your event for updates:
Lots of fun in Northeast PA beyond just the Games!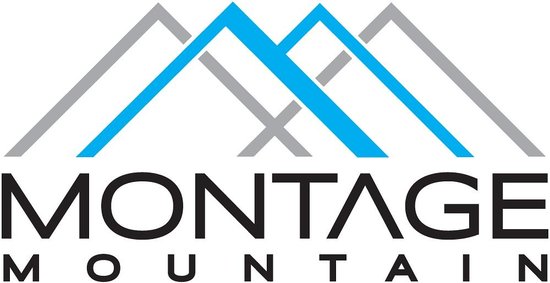 We invite and encourage all participants and their families to visit Montage Water Park during your stay at the Games. For admission discount please click on the following link http://store.montagemountainresorts.com/specialevents/ and use the following Promo Code 15BUCKS
Athlete Reception and Picnic hosted by Montage Mountain
Includes admission to the 2018 Keystone Games Athlete Reception and Picnic (food discounts but not included in discount ticket price) with access to the Waterpark at Montage Mountain for participating athletes and affiliated parties on July 27th, from 4pm-7pm only. Not valid any other day. Click the following link for tickets http://store.montagemountainresorts.com/specialevents/
Enjoy America's Pastime and Fireworks during the Games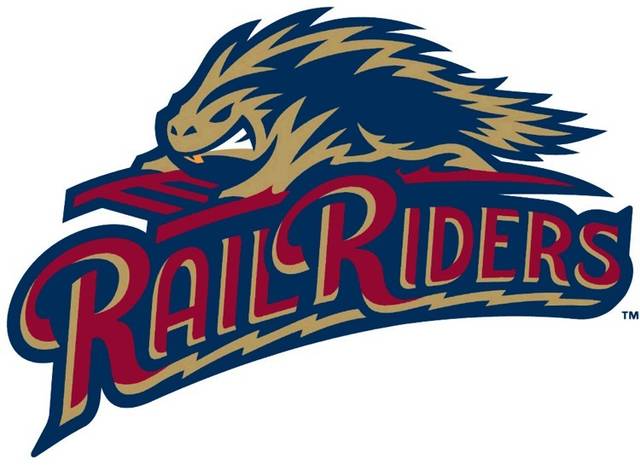 Click Here for a Link where parents and family members can access for their tickets. The promo code is KEYSTONE.
At the conclusion of the 2018 Keystone Games Athlete Reception and Picnic at Montage Water Park there will be the opportunity for you and your family to enjoy America's Pastime by going just down the road to the Railriders (Triple-A Affiliate of the New York Yankees) vs Gwinnett at 7:05 pm.  Fireworks to follow at the conclusion of the game.
2018 SUMMER GAMES GENERAL INFORMATION:
CLICK HERE for the GENERAL SPORT APPLICATION for Mail-In applications and Walk-Ons - If mailing an application please send to Keystone State Games, Inc., PO Box 1166, Wilkes-Barre, PA 18703-1166 - mail-in application must be received 7 business days before the listed sport deadline.
KEYSTONE GAMES ACTIVE HOTEL LIST
It is very important that our athletes that require lodging for the 2018 Summer Games please consider staying at our sponsors/participating hotels to ensure the hotels that are willing to support the games are valued for their dedication to the Keystone State Games and all of our participants!
For the guests to receive the rates listed in the above link, most hotels are asking that they refer to the code Keystone State Games 2018 but several have other codes or have included online links (see Downloaded Hotel List above for more Information).
CAMPING IN THE POCONO MOUNTAINS

Whitewater Challengers Adventure Campground is the perfect place to settle in for the night, before and after your team play. Enjoy our sand volleyball courts, recreation field, free Wi-Fi, cell phone charging stations, camp store, snack bar, showers, and dining services. Camping rate: $7.50 per person/night
TENT RENTALS
Don't have a tent? No worries. Rent one here and we'll even take care of setting it up and taking it down for you. Just bring your sleeping gear.
· Sleeps 4-6 adults comfortably
· Must be reserved in advance (limited tents-reserve early)
· Tent will be set-up before you arrive
Tent Rental Rate: $35.00/tent/night, plus $7.50/person/night for camping
FAMILY-STYLE RAFTING
Does your team have some free time?…join Whitewater Challengers for a day of whitewater rafting. (teams of 20 or more can even get picked-up at any local hotel- must confirm 72hr in advance).
Family-Style whitewater is offered 7 days a week. This trip features real rapids, real adventure and summertime fun, in the Poconos. And if you are new to whitewater rafting this is the perfect trip for first-timers to get their feet wet. (ages 5+) Weekday trips include a complimentary river lunch.
Rafting rate: $35.95 Adult & $30.95 Child plus taxes. (Mention: "Keystone" for your 10% discount)
FOR RESERVATIONS: Call 1-800-443-8554 or
BOOK ON-LINE. Using promo code: Keystone
www.whitewaterchallengers.com
A special THANK YOU to the Woodlands Inn and Resort as our Official Headquarters during the week of the Summer Games
OFFICIAL MEDICAL SERVICES provided by

Keystone State Games Medical Services will be provided by Geisinger at designated areas throughout the 2018 Keystone Games Festival of Sports Competitions. Medical personnel interested in volunteering thier time and services need to fill out the following form: 2018 Keystone Games Medical Staff Information Form
Keystone State Games, Inc. Mission
The mission of the Keystone State Games is to promote physical fitness, sports activity, and sportsmanship as a health improvement and disease prevention strategy for all Pennsylvanians and other participants and to create an expanded, coordinated and citizen-sponsored program of amateur athletic competition.
Purpose:
Provide a comprehensive, coordinated and citizens supported program of sports and fitness competitions to promote physical fitness in which all Pennsylvanians can participate for the purposes of personal growth and development, and the enhancement of physical and mental health.
Provide a mechanism and medium through which Pennsylvania's sport bodies can stimulate physical fitness and sports involvement for everyone.
Encourage government, schools, businesses, industry, foundations, and individuals to support expansion of physical fitness and sports participation as a disease prevention strategy in an effort for personal wellness.
Provide a statewide, multi-sport program with an Olympic format, to encourage and assist in preparing Pennsylvania's athletes to enter national and international competitions.
History of the Keystone State Games:

The Keystone State Games are a result of a resolution by Representative Joseph R. Pitts (Chester County) and approved by the Pennsylvania General Assembly in 1980. Keystone State Games Inc., a nonprofit corporation, was formed in 1983 with the help of former Governor Richard Thornburgh so the Games would not be solely dependent on government funding. Since its inception, Keystone State Games, Inc. has attracted over 500,000 participants of various age groups into their events.
Keystone State Games Board of Directors
John W. Wetterau, President
Mr. Joe Swartz, Vice President
Garry S. Taroli, Esq., Treasurer
Ms. Kathleen Santora
Mr. R. Carter LeBrocq
Mr. Marty Trimmer
Ms. Clarisse Sulyok
Mr. Steve Bohn
Ronald G. Lench, Esq.
Mrs. Joanne Horn
Lightning Safety for Athletics and Recreation
We encourage All of our athletes to be mindful of the weather. The forecast is hot and humid and that could cause scattered thunderstorms with lightning. If weather causes a delay, coaches will be notified and updated schedules will be found on this site: KSG LIVE.
Lightning is the most dangerous and frequently encountered thunderstorm hazard that people experience every year.  To ensure the safety of our participants and their families, we will follow the National Athletic Trainers' Association: Lightning Safety for Athletics and Recreation.  Please Click Here to view the Policy.  Medical Staff will have the ONLY decisions on lightning delays and continuations.
Download the Heat-Related Illnesses provided by Wellspan Health
Download Heat Tips for Safe Exercise in the Heat