Keystone State Games Track and Field Championship
Presented by: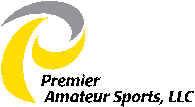 **TRACK & FIELD UPDATE - IF YOU WERE UNABLE TO REGISTER PLEASE CONTACT JOHN AMERYuspsportsksg@aol.com **
REGISTRATION IS NOW OPEN UNTIL JULY 27, 2015 AT 11AM
Registration through CoachO is NOW Open!!!
2015 TRACK & FIELD SCHEDULE:
Sunday Open & Masters Schedule
Location: York College, 441 Country Club Rd., York, PA 17403

Dates: Saturday August 1, 2015- Youth Division & Sunday August 2, 2015 - Open & Masters Divisions

Competition Eligibility:  Individual Female and Male amateur athletes that meet one of the following criteria:

- ALL eligible athletes for the annual Keystone State Games are eligible to compete
- Any athlete that participated in sponsored Keystone Games Track and Field Events in 2015 (including AAU Middle Atlantic District Championship and AAU National Qualifier)

Age Divisions:
8 & Under - Sub-Bantam – Year of Birth 2007+
9 &10 – Bantam – Year of Birth 2005-2006
11 & 12 – Midget – Year of Birth 2003-2004
13 & 14 – Youth – Year of Birth 2001-2002
15 & 16 – Intermediate – Year of Birth 1999-2000
17 & 18 – Young – Year of Birth 1997-1998
19 – 29 – Open – Year of Birth 1996-1986
Masters – 30-34, 35-49, 40-44, 45-49, 50-54, … Unlimited Age Division (5 year increments for Masters)
Schedule of Events:  These are Preliminary Schedules only and we will publish a Final Schedule once we determine the number of Competitors in each Event. 
There will be a Prelim in the 100m Dash pending the amount of athletes as well as we are going to add relays for the Sub-Bantam - Young age groups.

Entry Regulations:                                                          
Event Limitations: Bantam and Midget, three (3) events; Youth, Intermediate, and Scholastic, four (4) events; Open and Masters, (6) events.

Competition will be in age/gender groups as published.

There is no day of meet entry. No event additions or event changes are allowed.
Only event scratches are accepted.

All event entrants must include anticipated time, height, or distance. No seed changes will be made at the meet.

Entry Fee: The entry fees are not refundable.
YOUTH DIVISIONS: $35 per athlete (not event)
OPEN & MASTERS DIVISIONS: $45 per athlete for Open and Masters (not event).
19 – 29 – Open – Year of Birth 1995-1985
Masters – 30-34, 35-49, 40-44, 45-49, 50-54, … Unlimited Age Division (5 year increments for Masters)

Entry Procedure: CoachO Registration Open until - July 24, 2015!!!
ONLINE PAYMENT AND REGISTRATION IS ONLY THROUGH www.coacho.com Keystone State Games office will NOT accept payment or registration through mail.

Deadline for Track & Field Registration on www.coacho.com is July 24, 2015 at 11:59 PM. If athlete is not entered in meet, they will NOT be permitted to participate. There is no day of meet entry.

Entries will open May 1, 2015 at 12:01 AM. On line entry will close at 11:59 PM on July 24. Each athlete must print his or her entries from coacho. Any corrections to Performance List would be from a comparison. For hand held times + 0.24 seconds for FAT equivalent.

If you need help with the Online Event Registration please do not hesitate to contact Jeff at the KSG Office at (570) 823-3164 or email mike@ksgoffice.com

Format:
Format will be in keeping with USATF sanctioned meets. Membership in USATF is not required.

Athletes MUST provide all throwing implements and their own vaulting poles.
Weigh in scales for implements will be provided as/if necessary.
Sport Rules:

All events are governed by USA Track & Field rules, except as modified herein. Download the USA Track and Field Rule Book.  Track and field events will be conducted by assigned officials and volunteers designated by meet management..

All track events are run as finals. Refer to the time schedule to avoid conflicts.

Order of events will be posted at the venue. Check in site will be indicated at the track and field venue.

There will be no 27 inch hurdle events. There will be no relays.
Athletes are encouraged to report to the venue at least one hour before their first event.

Track athletes must report to the clerking area for check in prior to their races. Field event athletes must report to the event site. Times are as listed under Schedule. Athletes who report late for the start of an event will be scratched from that event.

Meet management reserves the right to move the TRACK Schedule ahead no further than thirty (30) minutes when possible of posted start times.

Once the event has been contested, there will not be any further competition in that event for those who miss their event. There is no practice at a venue after the event has been contested.

Meet site is closed to practice during competition.

Results will be posted after the event is completed. Results will be on the KSG, http://www.usp-sports.com/ web sites.

Awards will be given to the top three (3) places and can be picked up at the awards area after results are posted

Meet management or inclement weather may dictate only a four (4) attempt final for any or all divisions in any or all throws and horizontal jumps.

Meet will be held rain or shine. Inclement weather may delay or cancel events. There is no rescheduling of the meet.

The KSG does not provide water. Athletes are strongly encouraged to bring their own water.

Acceptable running gear is allowed. School provided uniforms are not allowed under high school federation rules. Regional colors are not required.

Starting blocks are provided by the host facility. Please do not bring your own blocks.

Limited changing facilities are available. Please come dressed to compete.

Shoes are limited to ¼ inch spikes, track, jumps, and javelin included, or appropriate running shoes.

Javelin and Long/Triple Jump runways are same as track surface.

All athletes MUST wear assigned competitor's number.

Competition Director: John Amery, uspsportsksg@aol.com
Addition Information:
Cancellation Policy:If the competition is held, as scheduled or rescheduled, there is no refund of the registration/finals fee. The option is the individual's or team's as to whether to compete or not. If the competition is cancelled, and not rescheduled, and there is no opportunity for the individual or team to compete, then there may be a full or partial refund depending on the circumstances.
This policy is for all Keystone State Games and Premier Amateur Sports sporting events. Any person who wishes to apply for a refund must complete the following link: CLICK HERE FOR REFUND LINK
Refund considerations may require additional paperwork and will be reviewed after the completion of the competition. Refund inquires are to be emailed to: refund@ksgoffice.com